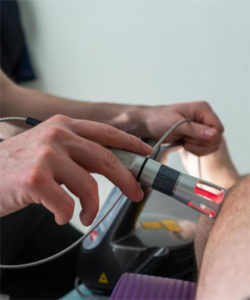 Physiatry
A physiatrist is a physician who is certified and specializes in physical medicine and rehabilitation medicine, which is also known as a PM&R Doctor. This is an extensive branch of medicine that covers a broad scope of diagnosis, treatment, and management of disease primarily using physical modalities like physical therapy and various prescription medications. Here at NeuroSpine, our physiatrists focus on the diagnosis and treatment of musculoskeletal disorders and injuries, pain syndromes, and rehabilitation of patients with significant impairment. They strive to help the patient improve their quality of life by strengthening and restoring range of motion, physical ability, and self-sufficiency where possible, without surgical procedures. We are dedicated to helping our patients find the best – nonsurgical if possible – options to treat whatever condition of the spine they are dealing with.
Our board-certified physiatrist allows us to offer an even more comprehensive level of nonsurgical care and enhances our ability to follow our patients post surgery. From assessing and treating a full range of musculoskeletal ailments, to providing post-operative management of disabilities related to brain injuries and disorders. Their goal is to decrease pain and enhance performance without surgery, something that is achieved by relying on a comprehensive network of resources, technology, and training.
Physiatry Services for the Spine
We offer a wide range of services that are designed to treat spinal cord injuries, diseases, and conditions. Our Dallas physiatrist is highly trained to help patients through a broad scope of nonsurgical treatment options. Some of the procedures we perform include:
EMG (electromyography) – This procedure is performed by inserting fine needle electrodes into the muscles and recording the motor unit potentials once the muscles are activated. An EMG is ideal for those suffering from muscle or nerve dysfunction where weakness needs to be established.
Spasticity management – Spasticity is a very common side effect associated with various CNS injuries, such as SCI, stroke, and cerebral palsy. It can be treated through a hose of injections, including botulinum toxin and phenol injections. The idea is to management the condition by improving function and decreasing pain all at once.
Interventional spinal therapeutics – These image-guided spinal diagnostics and injections are used by our DFW team as a nonsurgical way to relieve pain for back, neck, and joint conditions. Discograms, interlaminar and transforaminal epidurals, spinal cord stimulation, and intrathecal pump replacements are just a couple examples of these types of therapeutics.
Please keep in mind this is just a brief overview of some of the modalities and techniques we rely on under the physiatry umbrella. If you have any questions or would like to learn more about your nonsurgical treatment options, please do not hesitate to contact NeuroSpine today.
Spine-Related Services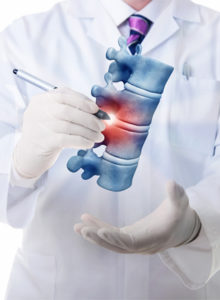 Management of nonsurgical spine treatment including:

Physical therapy
Back and neck steroid injections
Medications

Appropriate complementary medicine referrals
Limited but necessary medications
EMG/NCV to evaluate for nerve & muscle disorders
Therapeutic & diagnostic spinal injections
Management of workers' compensation injuries
Surgical referrals as needed
Brain Injury & Disorder Rehabilitation
Disability management
Post-concussion syndrome management
Spasticity/dystonia management
Sports-related concussion management (including botulinum toxin injections)
EMG/NCV to evaluate for nerve & muscle disorders
Behavior management