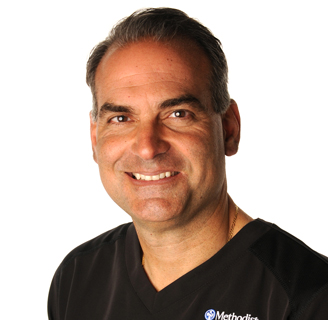 Miguel A. Hernandez, III, M.D.
Dr. Hernandez is a leading orthopedic surgeon at NeuroSpine Surgical Center who specializes in shoulder and knee arthroscopy and knee, hip, and shoulder reconstructive procedures. Born in Gainesville, Florida, Dr. Hernandez received a bachelor's degree in biology from Texas A&M University before attending UT Southwestern Medical School. While attending medical school he earned honors for excellence during his Pediatric Orthopedic and General Orthopedic rotations. Following medical school Dr. Hernandez performed his orthopedic residency training at the University of Texas Health Science Center San Antonio.
Active throughout the community, Dr. Hernandez is a member of the American Medical Association, Texas Medical Association, Texas Orthopedic Association, and the Alamo Orthopedic Society. He also sits on the American Board of Orthopedic Surgeons and is a member of the Academy of Orthopedic Surgeons. Dr. Hernandez continues to spread his own knowledge of orthopedic surgery through various outlets and is constantly educating himself about new techniques and procedures as they relate to orthopedic surgery.
Dr. Hernandez is fluent in Spanish and is known for this unwavering commitment to patient satisfaction and health. His reverse total shoulder replacement, anterior approach THR, and Mako-robotic knee surgery are just a couple of the things that set him apart. NeuroSpine Surgical Center is proud to have Dr. Hernandez on our orthopedic team and invite you to give us a call today to schedule a consultation.